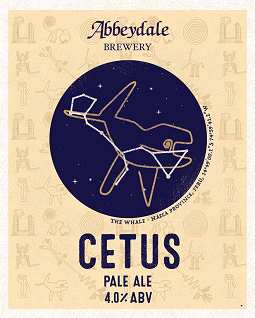 Introducing our Geoglyph series! One of three new cask only ranges for 2020, making use of our extensive hop store to create some deliciously sessionable pale ales with a story to tell.
This is a concept for an artwork series that has come from our Sales Director Dan, who is a huge fan of all things mystery and history. There is a huge chunk of knowledge and understanding that has been lost surrounding the ancient civilisations, and so much to speculate on around them because of this. Think of the Pyramids of Egypt, the Carnac stones in France, Stonehenge, those giant head things on Easter Island. Why are they there, what were they for, what can we learn from them?! We might not have the answers to these questions but we CAN encourage people to think more about them via the medium of beer!
For this series, the artwork will be based around the Nazca lines of Peru. There's a really interesting background to the Nazca lines, and nobody really knows what they were for, but for an civilisation to spend time and effort on these (each would have taken months to complete) shows how culturally important they thought they were.
You can only really get an appreciation of the size of the geoglyphs from the air, so it is thought that the Nazca civilisation may have done this in an attempt to please the gods, which fits in with some of the other themes that we like to work with here at Abbeydale Brewery.
Another theory is that these were used as star maps, as many of the animals and shapes represented fit with the constellations, so we've decided to use this concept as the base for the artwork created by our designer James Murphy.
The first of the series is named after the constellation "Cetus". Commonly the constellations refer to Greek Mythology, in this case a sea monster. One theory however is that in ancient Peru, the belief system was that this constellation resembled an Orca or a Whale. So that's what they drew!
We hope you enjoy this new series, and encourage you to find out more about this fascinating civilisation. Google Earth tends to keep the Nazca lines a little hidden, but we've enjoyed hunting for them on this website… we've included the co-ordinates of each Geoglyph we feature on our pump clips to help you on your search!
Cheers!
PS – here's a bonus holiday pic from our Dan… Unbeliever on tour at the Carnac Stones!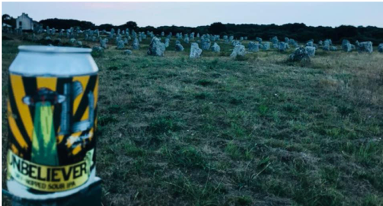 Image of the "Hummingbird" Nazca Line courtesy of Monika Neumann from Pixabay who kindly allows usage of her photo.