Welcome to the Funk Dungeon
Mind Your Head…
Since 2018, we've been releasing some innovative brews from our burgeoning Funk Dungeon project, led by our brewer Jim Rangeley. These beers are all designed to showcase mixed fermentation techniques, and are aged and often soured in barrel to produce unique and experimental nano-batch brews.
We currently make use of over 50 barrels for the project, from tiny little quarter casks which hold 50l each, to 500l ex-sherry butts. We have American Oak ex-Bourbon casks, some French ex-red wine barrels and even one which previously held gin! However, the majority of our barrel stock is neutral in flavour, allowing us to explore what each individual barrel lends to the finished beer. This interaction between beer, wood, and time, is something which is of huge interest to us.
The development of our "house" cultures form a key part of the project, highlighting healthy fermentation and great flavour. We have both a Brett blend comprising around 15 different strains, sourced from yeast labs around the world, and a saison blend, which incorporates two saccharomyces saison varieties with the addition of some isolated wild yeast strains.
The programme is something which is hugely exciting for us and is a continual learning curve. We've already released a eclectic range of beers from our Funk Dungeon, including fruited sours, barrel finishes, the use of locally foraged ingredients and Brettanomyces biotransformation with hops… and we still have plenty of ideas up our sleeves to continue to innovate, experiment and push the boundaries of what we can achieve. Heritage grains are of great interest to us we feel they work really well in these styles of beer. Their inclusion in many of our recipes helps build further layers of complexity as well as paying homage to traditional methods of production which continue to inspire so many of us today.
August 2018 saw us host our inaugural Funk Fest here at the brewery, showcasing a range of sour and mixed fermentation beers from our own project alongside many more from other progressive producers around the UK. It was such a successful weekend that we did it all over again in 2019! We love spreading the word about this type of beer and hope to hold more events surrounding the project in the future. We were lucky enough to have been invited to showcase our Funk Dungeon beers at the internationally renowned Carnivale Brettanomyces in 2019 too.
Our barrels are stored on racks created by a metal fabricator based just up the road from us. With Sheffield's rich steel history, local industry is important to us, so we're proud to have supported small business in this project too.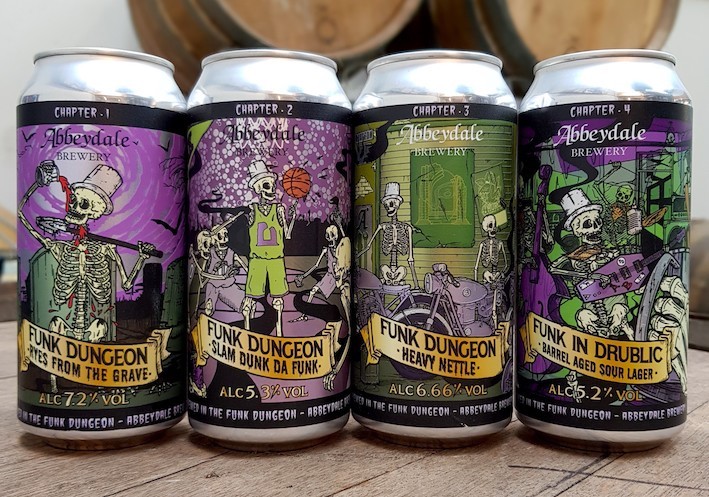 The beardy fellow in the image below is Jim – he's our Lead Brewer for the Funk Dungeon project and the brains behind what's been going on in the (slightly creepy) space in our cellars.
It's becoming increasingly difficult to shut Jim up about yeast and fermentation, and he's always happy to chat about it, so hit us up if you're interested in showcasing a range of our beers and having him along for an event!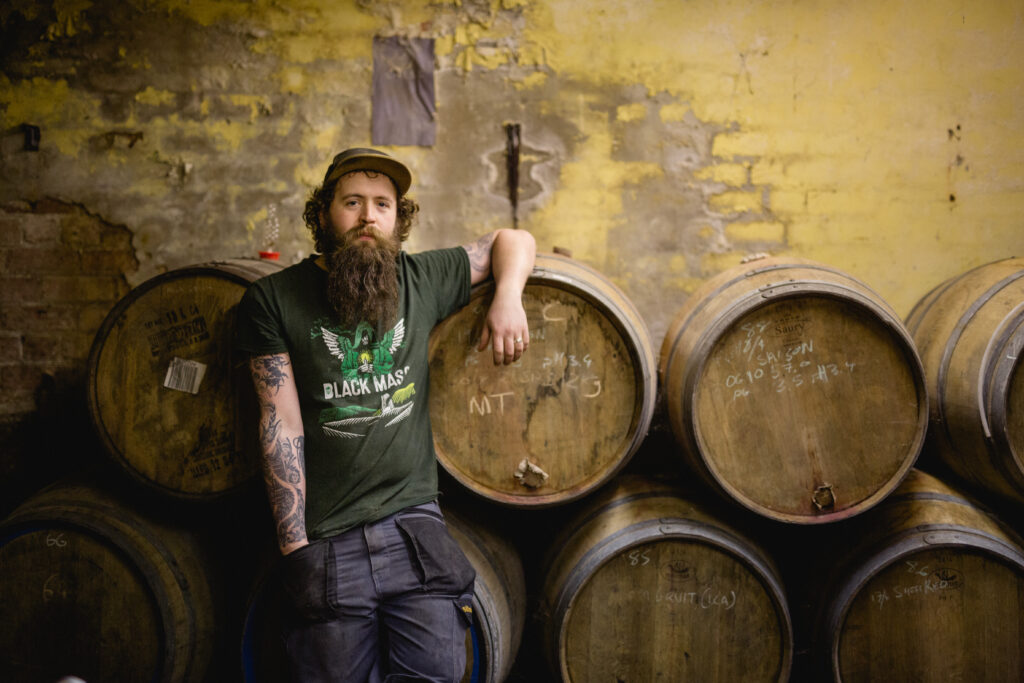 Photo credit: Mark Newton Photography
Funk Dungeon
Funk Dungeon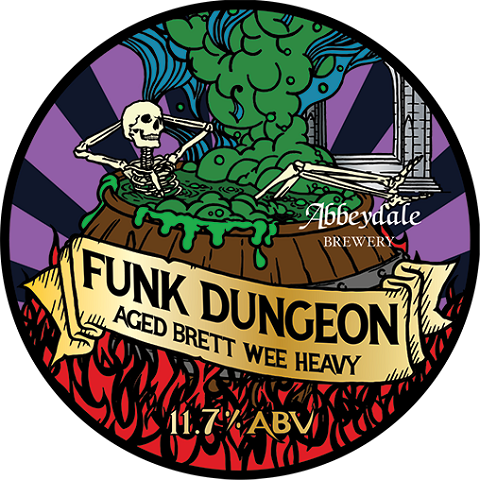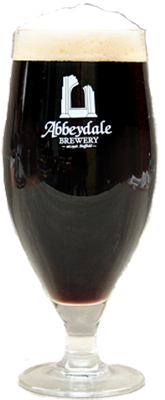 Aged Bretted 1868 11.7%
BA Bretted Barley Wine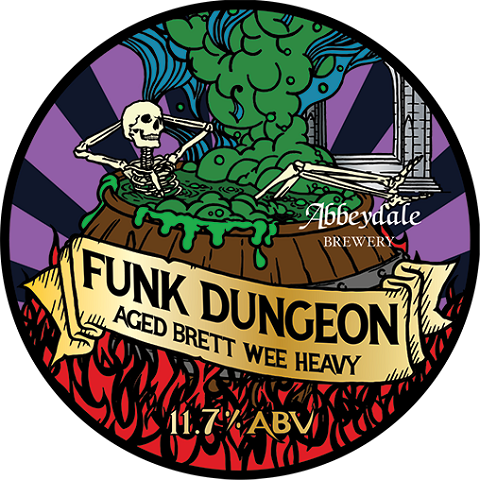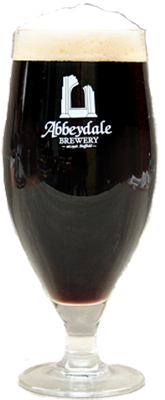 Aged Bretted 1868 11.7%
BA Bretted Barley Wine
We originally brewed a "wee heavy" for Sheffield Beer Week 2017 alongside beer historian Ron Pattinson and Jules Grey from Hop Hideout and Sheffield Beer Week. Based on a William Younger recipe Ron had found from 1968. This beer is aged in oak for three years with our house Brettanomyces.
Availability:

From 12/10/2020
Sweet:




ABV:

11.7%
OG:

99
PG:

24
Colour:

Black
Malt:

LCMOPA Malt
Hops:

Goldings, Willamette
Available to trade in
X