We love, live for & create great beer in all its forms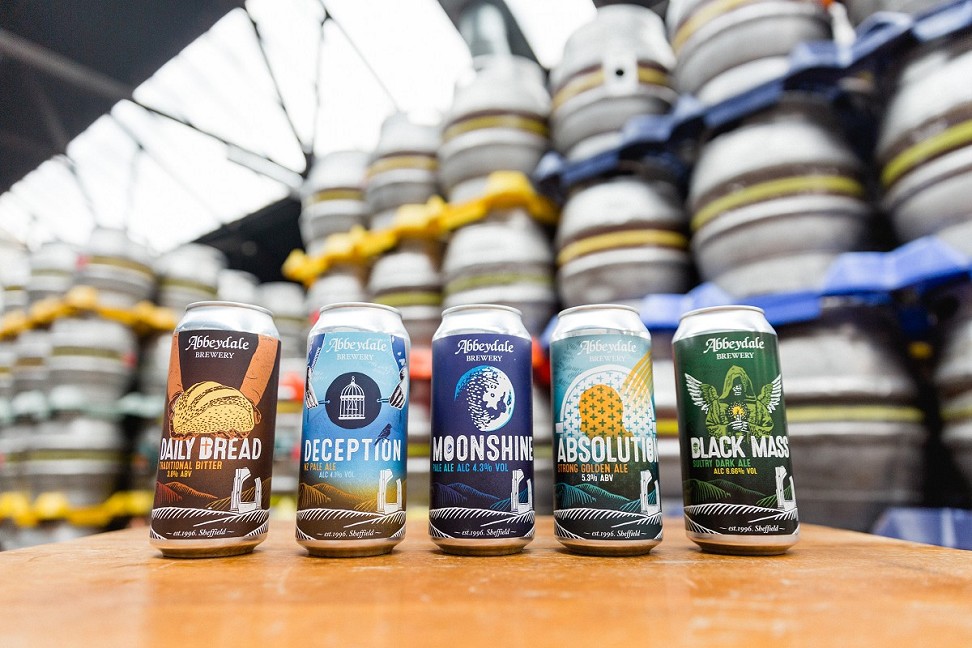 An independent brewery founded in 1996, we like to think that we blend creativity and innovation with heritage and tradition, reflecting these values across our beers. Our house style could typically be described as pale and hoppy, but that's not all we can do! As the beer world has evolved so have we, covering a wide range of styles and continually pushing the boundaries of what we can create. Head to the "Our Beers" page to take a look at what we currently have available!
Our brewery has grown steadily throughout its existence and we are able to produce over 220 brewers' barrels (that's 880 of your typical casks you'd find in a pub!) per week of up to fifteen different beers at any one time.
We have established Moonshine as a very popular local beer accounting for over 40% of our output, and it's a beer we're immensely proud of, having won multiple awards over the past 2 and a bit decades. Sitting alongside this much loved flagship brew, in recent years we've launched ever evolving Brewers Emporium range (spearheaded by our APA Heathen, and lager Heresy), plus our Funk Dungeon barrel ageing and souring programme, and a move into canning – all of which have helped to establish us firmly as part of the UK's flourishing beer market.
We truly believe in the power of beer as a mechanism to bring people together. As a team, we celebrate beer in all its forms, and are committed to continually improving our collective skills, training and equipment to constantly evolve and make our beer the very best it can be.
We're also keen to ensure our beers are able to be consumed by all those who would like to try them, and so we offer a wide range of vegan products, as well as many of our beers being labelled as gluten free – more on that here.
Where to find our beer
You can find our beer on cask, keg and can at venues and independent retailers nationwide – whilst we're easiest to find in our hometown of Sheffield, we have stockists as far afield as Newcastle, Liverpool, London and Plymouth! Since 2020, we have also been regularly exporting our beer into Europe – head to the "Stock Our Beer" page for more information.
A selection of our cans and merchandise can also now be found in the Makers Store in Meadowhall alongside a plethora of other locally made treats from a fantastic range of independent businesses.
Quality and Training
Our whole team is GCB qualified (or is currently studying for their qualification), meaning that we all have a deep understanding of brewing processes and can express ourselves by contributing to recipe creation. We use this knowledge to make beers of the highest quality which we believe in (and want to drink!), and we all have a say in shaping what we do.
We're absolutely committed to the quality of our beer, and have a fully trained in-house sensory analysis panel, who meet regularly to ensure consistency and quality control across our range. This sits alongside and is supported by our lab analysis. Our quality control processes are robust, precise and meticulously recorded, and we pride ourselves on achieving outstanding results.
We take our environmental responsibility as a business very seriously, and strive for continual improvement in this area whenever possible.