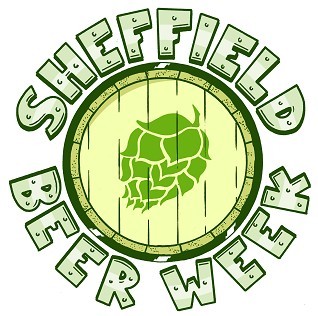 This week, 8th-14th March, is Sheffield Beer Week. Usually, the whole city would be buzzing with events and special beer releases – and although it isn't possible in the same way this year, festival organiser Jules is still putting on a virtual celebration and encouraging us all to come together to share our memories.
The very first Sheffield Beer Week took place in 2015, and we were very excited to get involved. We invited Rat Brewery over to collaborate with us to brew Big Foot, a Red Rye IPA which was one of our earliest keg beers, and held a cask vs keg event at Shakespeare's. Now it might be the fact that six years have passed since then, or perhaps because of course lots of sampling had to occur in order to make an executive decision on which was best, but none of us can remember whether cask or keg won!
In 2016, the year of our twentieth birthday, we teamed up with (then Sheffield based) beery events duo Karma Citra and beer bloggers Mashtun and Meow to create Wet Yer Whiskers, a 5.5% white stout, as well as hosting the online #CraftBeerHour to talk about our anniversary plans, and joining in a celebration of women in the beer industry along with the team at the Devonshire Cat.
2017 was a huge year for us, as during Sheffield Beer Week we launched our Brewers Emporium range! We can't quite believe it's been four years since Heathen officially became part of our core offering, and the rest of the range has come so far with close to 100 beers being released under the Brewers Emporium "banner" since then. We also had a very special reunion day in the brewhouse in 2017, as we welcomed back three brewers who'd previously worked at Abbeydale to create Four Degrees of Separation, one of our very first beers to go into can and also one of the biggest IPAs we'd ever made at the time, making use of our extensive hop store.
We went historical for 2018, teaming up with beer historian Ron Pattinson and Sheffield Beer Week's Jules to revive a heritage recipe, 1868. And the Rutland Arms hosted one of our all time favourite events – a boozy brunch beer and food pairing, where we made three different small batch beers exclusively for the occasion (AND blended one into a special Bloody Mary!), each paired with a delicious vegan dish. Amongst the beers we created was a Bucks Fizz QIPA (quarter IPA), which we made just a single keg at the time, but we're excited to share that this is one of the beers planned in for our 25th anniversary celebrations this summer, and we'll be making a full batch of it! Finally, along with Jules, we headed into the peaks to create "Stepping Stones" with Thornbridge Brewery, our first "away" collaboration for Sheffield Beer Week.
For 2019, we welcomed the wonderful Melissa Cole to create a Belgian Inspired pale ale. Melissa also worked with us to curate a beer and food paired menu to celebrate the launch of her book "The Beer Kitchen", which we held at the Devonshire Cat (decadent chocolate mousse with kriek cranberries, paired with Methuselah BA stout, was a definite highlight!)
And finally for Sheffield Beer Week 2020, we made what turned out to be our last collaboration before lockdown swept the nation – working with Out & About and The Queer Brewing Project to brew "Not Just A Phase". We're excited to announce that we'll soon be teaming up again to brew a Grapefruit Radler – an idea which came into being during post brewday beers last February!
We'll be participating in the virtual launch event for this year's Sheffield Beer Week over on the dedicated Instagram page from 6pm this evening (Monday 8th March), so please join us there. And share your memories by using #SheffBeerWeek on Twitter and Instagram throughout the week!