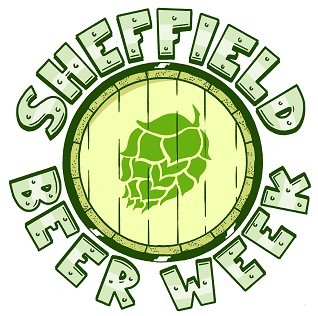 Sheffield Beer Week takes place from Monday 6th-Sunday 12th March this year, and we can hardly believe it's the NINTH one! We've started getting some exciting plans in place to celebrate our wonderful beery hometown – here's what we've got coming up.
First released last year and back by popular demand, our homage to our city's rich brewing heritage Sheffield Rocks is now available in keg and can, and if we may say so ourselves we reckon it provides the perfect liquid warm up to the festivities. It's sold out to trade customers in cask already, but if you're looking for a pint of it you should still be able to find one – Sheffield venues who have taken a cask or keg so far include… the Rising Sun, the Dog & Partridge, Shakespeare's, the University Arms, Pangolin, Industry Tap, Kelham Island Tavern, the Wisewood Inn, Dark Horse, Craft & Berry, the Riverside, the Commercial in Chapeltown, Two Sheds, Craftworks, and Neepsend Social, who will be pouring the beer as part of their Sheffield showcase. You can read more about the inspiration and story behind this beer here. And of course, it's not only available in our fair city – pubs and bars as far afield as Manchester, Stevenage and Nottingham know that Sheffield Rocks, too!
We're delighted to have been invited back to local craft beer festival Indie Beer Feast, and will be pouring both days (Friday 3rd & Saturday 4th March) at Trafalgar Warehouse in Sheffield City Centre alongside a cornucopia of magnificent breweries from all around the country (plus some excellent food stalls, which we're very excited to sample the wares of!). Tickets are available here.
On Saturday 4th March from 5pm, our Funk Dungeon Lead Brewer Jim is hosting a pop-up tasting at Hop Hideout with a chat about the project and the exciting developments we've got coming up with our mixed fermentation beers… plus free samples of our latest release! It's a peach tea saison, aged in barrel along with cider lees from our pals Duckchicken Cider, and promises to be rather special indeed.
And finally (for now), we've got a brand new beer coming up, which we've brewed in collaboration with Sheffield Beer Week and Indie Beer Feast, celebrating our community and the ethos of the festival. Cloud Peak is a 4.8% heavily hopped Mountain IPA, which launches officially at Indie Beer Feast on Friday 3rd March, with the first cask being ready for pints at the Rising Sun on Monday 6th. More info on this very special beer coming next week!
Do make sure you check out the full events listings on the Sheffield Beer Week website here – there's absolutely loads going on all across the city and more being added as we get closer to the festivities. We hope to see you there!
Cheers,
Team Abbeydale