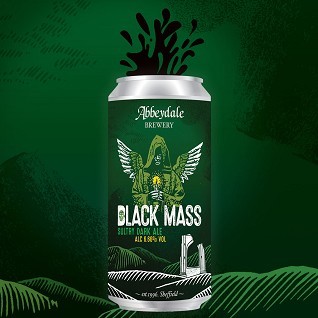 Our entire range of flagship beers, previously only available in cask, have now all made the move into can!
With Moonshine having being launched in can back in May, our team have been working hard to enable our other core beers to do the same… Absolution, Daily Bread (which has since won Regional Gold and National Bronze Best Bitter in smallpack, at the SIBA Digital Beer Awards) and Deception all followed, and today we're very excited to announce that Black Mass completes the line up!
First brewed in 1996, Black Mass is a generously hopped 6.66% dark ruby ale with a complex base which includes chocolate malts, black malts and roasted barley. Flavours reminiscent of bitter chocolate, fruitcake and raisins, with beautiful aromas of dark chocolate, coffee and burnt toast. It's a beast of a brew!
We're thrilled to be able to offer our most longstanding beers in a way that can be drunk at home, as well as enjoyed in the pub. For all five, the recipes are exactly the same as for the cask ales we know and love, with just a few tweaks to the process ensuring the beer reaches you just as we intend.
We've always preferred canning as a method of presenting beer to bottling, as we believe they allow for a much higher quality finished product, as they are light proof and there is less chance of extraneous air leaking in. Cans are lightweight, transport more easily than glass, and recycle well. It also means there is no chance of broken glass contamination in the brewery which is important for us as we operate in a small space (as those of you who have joined us at one of our events here in the past will know!).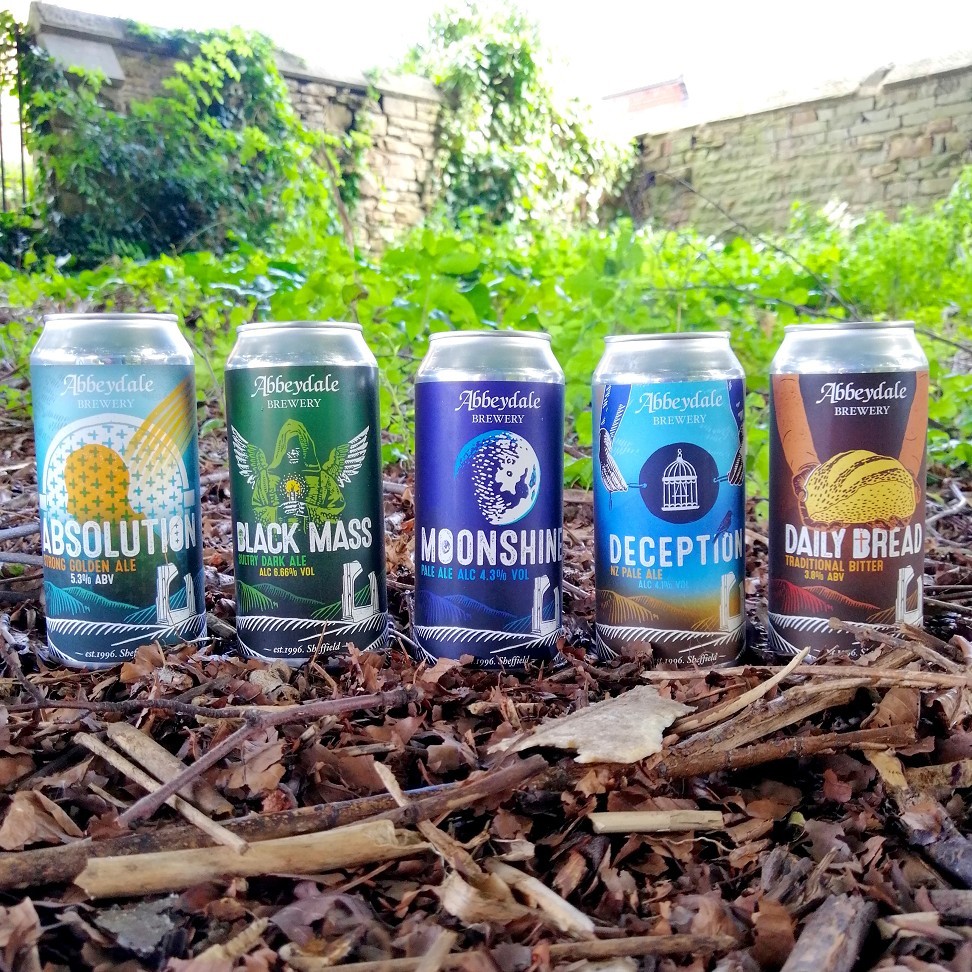 We were fortunate to take delivery of our own canning line back in April, which meant we have been able to get much more beer into can than ever before. It was always our plan to release our core beers in this format, but with recent circumstances meaning cans have become a bigger part of what we do over the past few months, our plans were brought forwards a little. We can't promise they'll all be permanently available in can, as cask will remain the primary format for these beers – and we're firmly dedicated to supporting and supplying our loyal pub customers again (they're the reason we've got to this stage, after all!). But please be assured that we will continue to strive to offer as many of our beers in as many delicious ways as we possibly can.
You can get your hands on our gorgeous cans, including super fresh Black Mass, via our online shop.