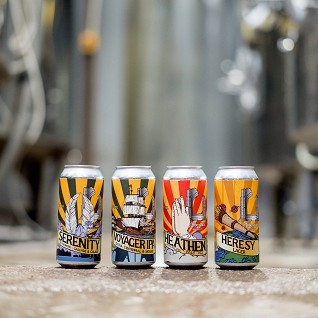 Well, it's been a year of highs and lows. It's fair to say that 2022 hasn't exactly been the return to normality we'd hoped for, with the cost of living crisis hitting our industry hard – but we've worked really hard to keep going and improve our processes and efficiencies as far as possible, and are riding the waves as confidently as we can. Coupled with our ever-wonderful team, in spite of the challenges we've faced and uncertainty moving forwards, it's fair to say we've made the most of what this year has thrown at us and we have lots to be thankful for – so that's what we've chosen to focus on here, as we look at our "best bits" of 2022!
We've brewed 380 times, covering 79 different beers and over 2.5 MILLION pints, from our gentle and refreshing Restoration – Table Beer, to the bold and boozy Voyager There & Back Again – Triple IPA. Moonshine is still far and away our biggest seller, making up around 45% of our total output. Overall, our production volumes have increased by 25% compared to 2021 which is reassuring, although we're still only at around 80% of where we were in 2019.
The most exciting development in terms of brewing itself the year has to be the arrival of our new kettle, which is a great upgrade to our brewing capabilities and widens the scope of what we can create even further – you can read more about it in this blog post. We've also made improvements to our canning facilities, with the canning line now having its own shiny new room and the installation of a depalletiser. Over 275,000 cans have been filled and made their way out of the brewery this year!
Internationally there's some good news too, as we are now exporting to Italy, Sweden and Finland – this is an area which we hope to continue to grow next year and beyond too, and we find it very exciting whenever we receive a beery check-in from overseas!
We raised over £1000 for our charity of the year, Roundabout, from a combination of sales of our collaboration beer Fresh Start and Dan & Denny taking on the Sheffield 10k. Do check out their incredibly valuable work towards ending youth homelessness if you are able.
Our wonderful pub, the Rising Sun in Fulwood, won the Sheffield & District CAMRA Pub of the Year Award – a true testament to the hard work of the fantastic team we have up there, especially in the midst of an incredibly challenging few years for our industry. Please do pop up for a pint and a tasty meal if you can!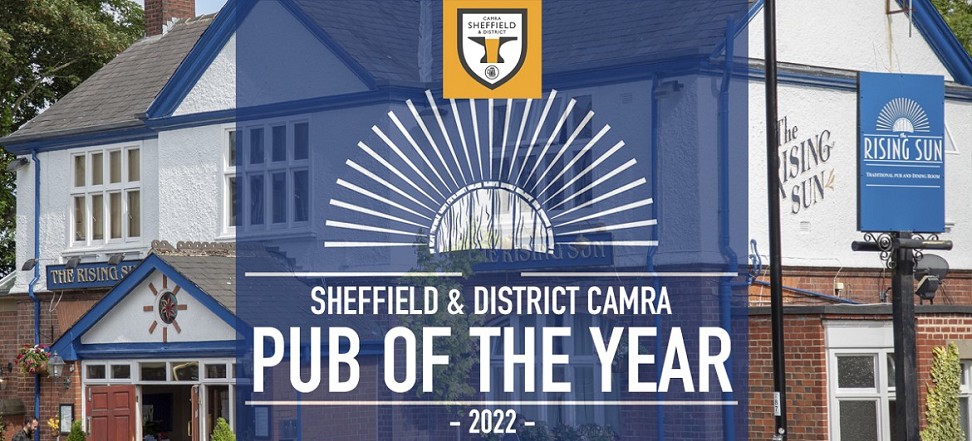 And the year has ended on a high with a flurry of new additions to our trophy cabinet!
Our Funk Dungeon range scooped the Best Branding tankard at the prestigious Brewers Choice Awards, celebrating the immense talent of our designer James, and our brewteam had great success too with gold medals for Black Mass and Daily Bread in the SIBA North East region Bottle & Can Awards – these beers will now both go forward to be judged at the national finals at Beer X in March.
In other exciting news, we've recently acquired a load of extra office space, directly above our existing offices. We don't quite know what we're going to do with it yet, and it is need of a fair bit of TLC to make it useable, but watch this space for developments.
A huge thank you to everyone who's supported us this year – whether that's as one of our amazing trade customers, by buying a pint in a pub, some cans from one of the fantastic independent retailers we supply, or simply sharing a post on social media or getting in touch to let us know you've enjoyed one of our beers. It genuinely does mean such a lot to us. Rest assured we'll be taking on 2023 the only way we know how – by continuing to make the best beer we possibly can! Do let us know if there's something in particular you'd like to see!
Cheers,
Team Abbeydale