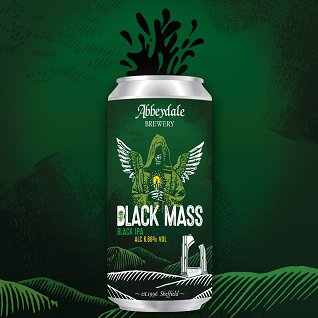 Celebration time here at Abbeydale HQ, as our beloved Black IPA, Black Mass, has WON the Overall Champion prize of the bottle and can competition at the Society of Independent Brewers (SIBA) National Finals!
Black Mass initially came out on top in the Speciality IPA round of the North East regional bottle & can awards back in December, which meant that it qualified to go forward to the national finals, held in Liverpool at Beer X, the UK's largest beer and brewing trade event. The judging panel is made up of fellow brewers and some of the country's best beer experts, who blind taste every entry.
Our brewers Christie and Jamie made the trip across to the other side of the Pennines, where we first discovered that we won the Speciality IPA category on a nationwide level – something to be very proud of already – before scooping the TOP PRIZE in the overall bottle and can competition!
It's hugely special for a beer that we love, and that we've been making for our entire 26 year history, to be at the absolute top of its game and gaining recognition at the highest level. We're massively proud of our amazing team of brewers!
So what's all the fuss about? A bit of a beast at 6.66%, it's smooth and full-bodied on the palate. A hop forward character coupled with delectable flavours reminiscent of bitter chocolate, fruitcake and raisins, meets aromas of fresh pine alongside coffee and just a hint of burnt toast – it's classic and familiar yet simultaneously unique and boundary defying. We took the plunge to relabel the dark, hoppy enigma that is Black Mass as a Black IPA last year (more on that here), so it's absolutely wonderful to see this decision vindicated.
And if you haven't tried it before, what are you waiting for! Cans are available via our online shop as well as from many of the lovely indie retailers we supply (let us know if we can help finding a supplier in your local area).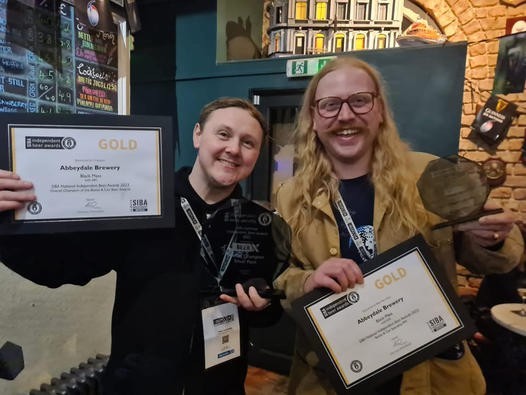 Cheers!
Team Abbeydale