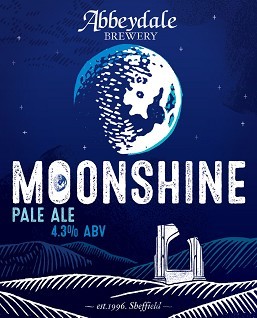 In celebration of our 25th anniversary, we wanted to take the opportunity to cast our memories right back to the early days of Abbeydale Brewery, and tell you a few tales about our heritage, our beginnings, and how far we've come. And so, exactly 25 years to the day since we first mashed in the very first Abbeydale brew, we simply couldn't miss the opportunity to share the story of Moonshine – our flagship beer, our biggest seller, and a true Sheffield icon!
We first told a version of this story in April last year, when cans of Moonshine were an imminent reality, but still the only way of getting hold of our 4.3% pale ale was on draught. Now a lot has changed in the past year and a bit, and with pubs being sadly closed for a great deal of that time, Moonshine in can has been a real success. Just like the popularity of the cask version was responsible for enabling us to grow and thrive between 1996 and 2020, the release of it in 440ml cans was a key contributor to us continuing to survive throughout the Covid-19 pandemic. And in the fourteen months that have followed since our cans of Moonshine launched, we've sold over 130,000 of them!
Moonshine was the first gyle (batch) that was created on our brewkit, on the 26th July 1996. Now you might have heard us say that Absolution was the first beer we ever brewed here (it's even on the cans!), and this is true in that it's the first that made it to release – a fact I only discovered when I found the very first brewbook! Our brewbooks document each stage of our brewing process, and although we now have a bespoke database (built by brewery co-owner, Sue Morton) to monitor our brews thoroughly and efficiently, each step is still lovingly written by hand too, and we've kept every single one of the 110 books which hold every tiny detail of the thousands of times we've mashed in. Anyway – imagine my surprise on seeing the fateful words "Gyle 1: Moonshine" written in the front of Brewbook #1, with Absolution relegated to the second brew! However, this first batch never made it into cask, with the first three batches of Moonshine being not-quite-right. We've been committed to the highest standards since our very first days, and so those fledgling barrels of what was to become our most popular beer were destroyed. (The story of Absolution is coming soon too – a beer that behaved itself impeccably from the off!)
Moonshine was the first recipe our brewery owner Patrick Morton worked on when setting up Abbeydale Brewery, being exactly the type of beer that he most liked to drink, and inspired by the pale, hop-forward American beers which were just reaching our shores in the mid 90s – but at a slightly more sessionable ABV. At the time, he never believed it would come to be such a success – named Sheffield's most likely cask ale to be found on bars around the city throughout the last decade, most recently in the Sheffield CAMRA (Campaign For Real Ale) 2019 Beer Census (the 2020 version of course could not go ahead due to the coronavirus pandemic), Moonshine has also been the recipient of numerous awards over the 24 years of our history. Beginning with winning Sheffield's Steel City Beer Festival on its very first appearance in 1996, it's also been awarded Champion Beer of Yorkshire 2012, runner up Champion Beer of Yorkshire 2017, and won a national bronze medal in the Golden Ale category at the prestigious Champion Beer of Britain Awards in 2018.
Moonshine is light on bitterness, with the emphasis on late-added hops for flavour rather than hops added to the boil (which would extract a higher level of bitterness). Originally 100% Willamette hops, and with a character still very much driven by Willamette, the recipe for Moonshine has shifted gently over the years, blending in other hop varieties including Citra, Centennial, Delta and Chinook, at carefully adjusted volumes to ensure the flavour of the beer itself remains as consistent as possible despite seasonal variations in the raw ingredients. Hop forward in 1996, as trends have changed it's now perceived as quite gently hoppy, but still with a deliciously refreshing, more-ish character.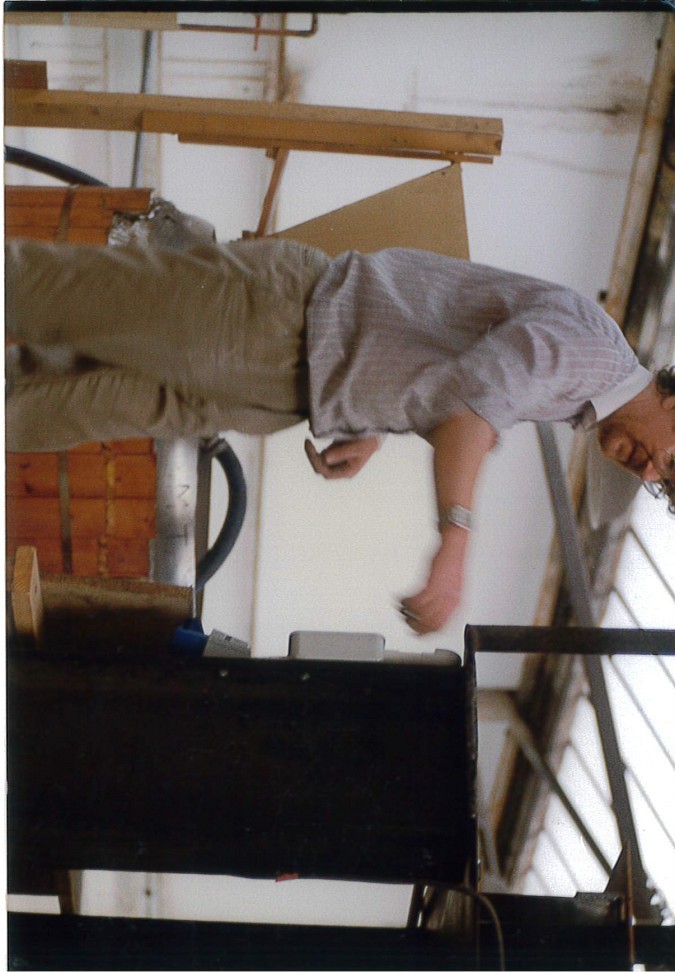 Pat and Sue have always described Moonshine as a cross-over beer. Says Sue, "Often people used to tell me they didn't like beer, but they liked Moonshine. I reckon that what they often didn't like was crystal malt and very bitter flavours in brown, bitter beers. So Moonshine converted many non-beer drinkers and lager drinkers to real ale and pale hoppy beers. From there, many have moved, with us, on to more adventurous styles, and many others have loyally stuck with their first love, Moonshine."
It's come a long way since that very first pint was sold on 2nd September 1996 – it forms over half of our overall production (something which remained true when the majority of our sales were beer in can during the latter part of 2020 – a fact which took us a little by surprise!) and it's a beer our brewteam craft up to 5 times each week (Jamie holds the record for having Moonshined the most!).  When pubs re-opened following the coronavirus pandemic, it was the first pint the whole team flocked to… oh, how we had missed it!
Today at Abbeydale Brewery we're really proud that we can continue to produce such a consistent and popular beer as Moonshine, alongside our ever-expanding range of other beers and styles. And we are very proud indeed to have been an early part of the beery revolution that has led to such a massive variety of beer being available in the UK today.
We hope you'll join us in raising a pint or can this week! If you'd like to treat yourself to some cans, click here to find them on our online shop, or look out for them on the shelves of many of the independent retailers we supply – get in touch if we can help you track down your closest venue!
Cheers!
Laura, on behalf of Team Abbeydale