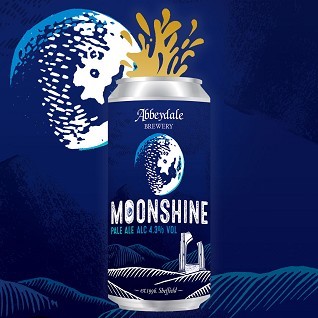 We're just days away from releasing our much-loved flagship beer, Moonshine, in CAN!
May is set to be the month of Moonshine, with pre-orders launching on Monday 4th, and the cans to be with you from Tuesday 12th May!
Cans of Moonshine have been in the pipeline for many a, well, moon (sorry!) – but we've brought the release forward a little in the context of the current climate to offer you the option of continuing to sup our most popular beer from the comfort and safety of your own home whilst we all wait patiently for our glorious pubs to re-open.
This is a massively exciting step for us, as despite it forming over half of everything we make here at Abbeydale Brewery, we've never released Moonshine in smallpack before. Until a few years ago, we wouldn't have been able to brew enough to keep the beer available to all of our pub customers and satisfy demand in bottle or can. However, the investment and expansion which has been ongoing for many years has enabled us to gradually increase production, and the addition of our very own canning line (which was already planned in long before lockdown) means that we can maintain our own very high standards and package beer the moment it's ready, without compromising on quality or freshness. So, it has finally allowed us to take the step of getting Moonshine into can and keep full control of making sure that it reaches you exactly as we intend!
The only other option available to us previously would have been to send tanks of Moonshine away for packaging elsewhere – but Moonshine is so dear to our hearts that we did not want to do this and lose any element of control over the finished product. Every single pint of Moonshine that is supped is brewed and packaged right here at our very own brewery, not packaged or even contract brewed elsewhere (a solution some other breweries prefer to use). The compromise to quality that this could entail is something we simply would not tolerate.
We've also always preferred canning as a method of presenting beer to bottling, as our brewery owner Pat Morton explains – "Cans are light proof and there is less chance of extraneous air leaking in, both of which allow for a much higher quality finished product when compared to bottles. Cans are lightweight, transport more easily than glass, and recycle well." It also means there is no chance of broken glass contamination in the brewery which is important for us as we operate in a small space (as those of you who have joined us at one of our events here in the past will know!).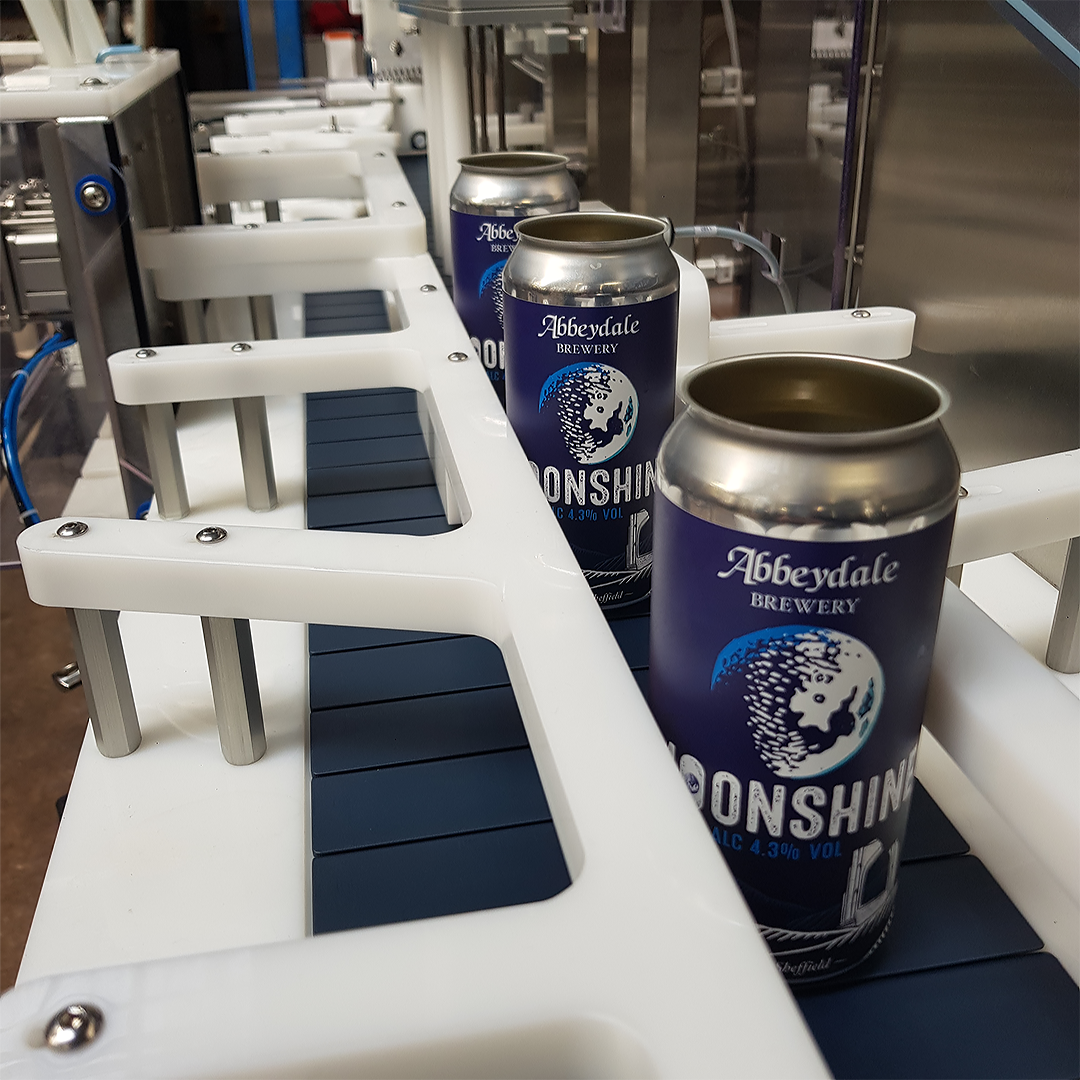 The recipe is exactly the same as for the cask ale we all know and love. Usually, we would package into cask with a little yeast, for secondary fermentation to be encouraged (producing real ale). For can, we've simply removed the yeast and given it a bit of a sparkle within the brewery to bring you a product that is as near as dammit as you would find in a pub, and captured it at that pure, precise moment, ready for you to enjoy at your leisure.
A lot of you have been asking what this means for the rest of our core beers… and we're pleased to say that cans of Absolution, Deception, Daily Bread and Black Mass are also on the way! We don't have a date for these yet, we still need time to get 100% familiar with our canning line and make sure we are doing everything absolutely as we should, but we'll be sure to keep you all updated on the progress.
We'll be taking pre-orders for Moonshine cans from Monday 4th May, with the official release being on Tuesday 12th May – so we'll do our best to get pre-orders shipped to you as close to this date as we can. Trade customers can call us on 0114 2812712 or email us on [email protected] to find out more, with home drinkers being able to place their orders directly with us at abbeydalebrewery.co.uk/shop – cans will be priced at £15 for a 6-pack or £50 for a case of 24 cans.
We're so excited for the next stage of Moonshine's journey… it's been such a big part of Abbeydale Brewery for the past 24 years (more on that here) and we can't wait to see where the future takes us.
Cheers!
Team Abbeydale