The Brewery
"We're just folk who love making quality beer!"
---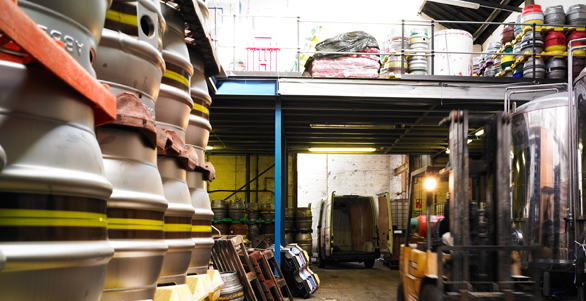 We are proud to be a successful small business in and from Sheffield.
We were lucky enough to get in on the ground floor of the revival of craft beer, and canny enough to grow continually throughout our existence. As the craft beer scene evolved over time we bore witness to the uprising of keg beer. Surely it's worth offering every drinker the chance to taste something local and full of flavour. Even the fizzy beer aficionados!
We have established Moonshine as a very popular local beer accounting for 45% of our output and all of our regular and special beers have a following somewhere - sometimes in the most unusual places! Our weekly special beers (especially out Dr Morton's range) are so highly sought after they barely touch the sides here and more often than not, the sales team's beer allocation is all spoken for in three but sometimes two weeks!
We have two pubs of our own, The Rising Sun in Nether Green, Sheffield where you can always try one (or more!) of at least six of our beers that are always on show alongside up to seven beers from other small breweries. And, The Devonshire Cat on Wellington Street in the Sheffield city centre. This place is a mecca for beer fans of all different styles and flavours. As well as the twelve hand pulled ales on offer, the Dev Cat's most striking feature is their "Beer Box" which boasts a huge offering of weird and wonderful bottles beers and ciders. Nearly all of the guest beers for the pubs are sourced by swapping with like-minded brewers, proving that we like to share our love for all things beer related. It's also worth keeping a eye out for the odd wood aged cask of beer in the pubs. At the Rising Sun, these are identified by a suspicious wooden pump handle and the Dev Cat will proudly display theirs in full view in the beer box.