Our brewing story goes all the way back to 1996...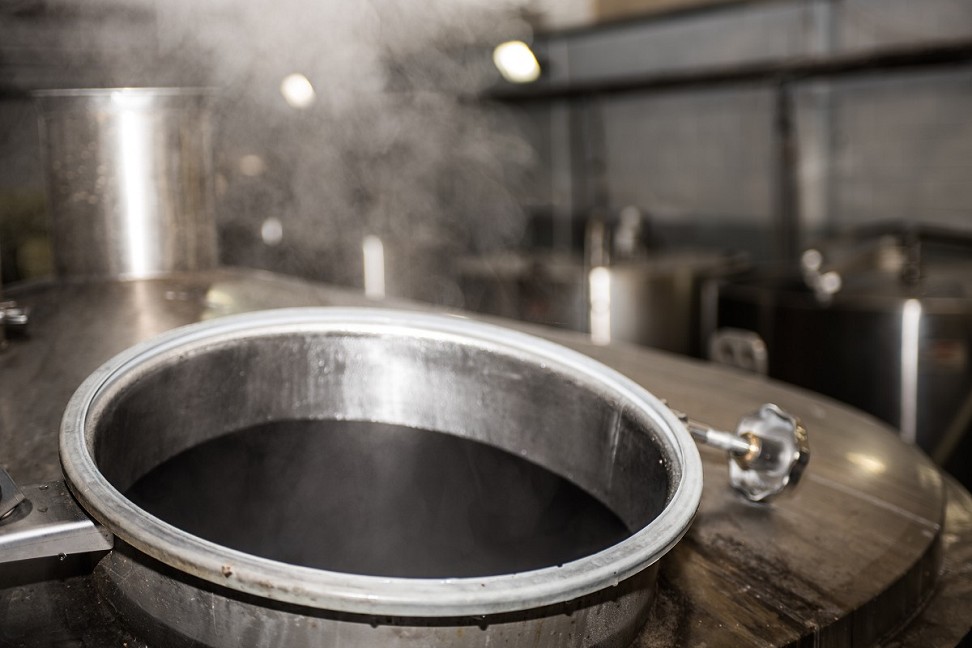 …When Patrick Morton along with his father Hugh decided to pursue their mutual love of fine beer and put their faith and money into creating their very own brewery. 24 years on, Pat and his wife Sue are still very much at the helm here and have developed the business into a well-known Sheffield institution.
Our brewery has grown steadily throughout its existence and we now make over 220 brewers' barrels (that's 880 of your typical casks you'd find in a pub!) per week of up to fifteen different beers at any one time. As well as our core range of five cask and two keg beers, we release a special brew every single week (often in cask, keg and now can!), so keep our brewers very busy. We don't make it easy but then we do like an adventure and we love coming up with new and exciting recipes.
We have a close-knit, passionate and knowledgeable team here who LOVE beer in all its forms, and this makes a huge difference in sharing ideas and means that the beers we create come about from a collaborative process. Our brewers are all highly trained and IBD qualified and each have their own areas of expertise, which is why we created the Brewers Emporium range especially for them!
We see ourselves as blending heritage and tradition with creativity and innovation, combining all the things that we love about this country's eclectic and fast-paced beer industry. We have established Moonshine as a very popular local beer accounting for over 50% of our output, and it's a beer we're immensely proud of, having won multiple awards over the past 2 and a bit decades. Sitting alongside this much loved flagship brew, however, in recent years we've really allowed our love of experimentation to shine through, with the launch of our ever evolving Brewers Emporium range (spearheaded by our APA Heathen, and lager Heresy), plus our Funk Dungeon barrel ageing and souring programme, and a move into canning establishing us firmly as part of the UK's flourishing beer market.
Check out our beer pages for more information on what's currently available.
We take our environmental responsibility as a business very seriously, and strive for continual improvement in this area whenever possible.
Our reputation has been built on making consistently good beer, looking after our customers and not taking ourselves too seriously. As we move forward, we can't think of any reason why any of this should change!
Our Identity
We are proud to be a successful small business in and from Sheffield, based in the heart of Sheffield Antiques Quarter. Our identity was inspired by our location. We named our brewery after the district that runs along Sheffield's Sheaf Valley towards the old abbey at Beauchief (pronounced bee-chiff). Our archway logo was inspired by the frontage of Beauchief Abbey itself (which is now partially restored as a church). Much of our identity is inspired by the Abbey, like our use of language and imagery, but it's all very tongue-in-cheek.
We are also incredibly keen to support our local community and undertake a wide array of charity work, including creating special beers on an annual basis and supporting our customers in their fundraising endeavours. Charities we have worked with include Cavendish Cancer Care, Whirlow Hall Farm Trust, Friends of the Porter Valley, Bluebell Wood Children's Hospice and the James Brownhill Memorial Fund, who had the following to say about their experience of working with us...
"All of us involved in the James Brownhill Memorial Fund (JBMF), which was founded after James was killed in a climbing accident on Mont Blanc in 2011, would sincerely like to thank Abbeydale brewery for "adopting" the JBMF as their charity for the Sunfest festival in the summer of 2019 where we ran the "Munchies" stall selling homemade cakes, buns and sausage rolls... The funds came from a mixture of sales on the "Munchies" stall, donations and the generous scheme whereby 10p is donated to the JBMF by Abbeydale Brewery for every pint of the festival beer (Blue Skies) sold. We even had the honour of naming the beer and the name came from one of James' other pastimes which was Skydiving. We have always been welcomed by the brewery and been given every opportunity to be part of the festival in order to keep James' name and spirit alive. "