Christmas Gift Guide 2021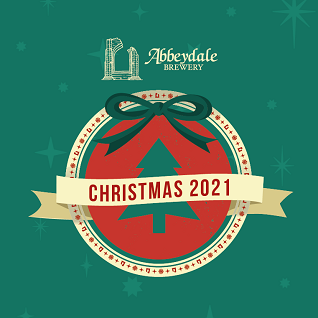 We can't quite believe 2021 is drawing to a close already, it's been another rollercoaster of a year and we feel very grateful to have spent it being able to celebrate our 25th anniversary with you all – what better way to round things off than with some Christmas magic, and beer of course!
We've got some ace gift ideas available, including a special mixed case featuring 24 different beers! We reckon it's the perfect selection box for grown-ups and a great treat for yourself or a beer loving pal. Or even an unofficial advent calendar, if you will! Every day from 1st-24th December we'll be shining the spotlight on one of the beers in this box across our social media channels, so snap up your box soon to get involved! (*Ships from 24th November)
We've had a few people asking about minikegs availability and so we're excited to say that we do have a limited number of Moonshine minis available to pre-order RIGHT NOW! Other than these, we won't have as many minikegs as we did last year - you may remember that pubs were sadly closed in much of the country in the run up to Christmas 2020, and we're very happy to be busily filling full size casks for our wonderful pub customers this year, so we'd love to encourage you to pay a visit to your local for a pint this festive season.
In other gifting news, we've expanded our range of merchandise recently, so take your pick from glassware and other goodies to make your home bar feel more like the real deal, to t-shirts, snuggly hoodies, and cosy hats! And for the gift that just keeps on giving, really spoil that special someone with a subscription to our monthly beer delivery service!
If you're a on the lookout for a Secret Santa present, we've got a variety of gift packs available, from a trio of our core classics to the Coffee Lovers selection which features two tasty coffee based beers and our very own coffee blend from local roastery Cafeology - we'll be adding to these over the coming weeks too (we're particularly excited about our Heathen trilogy box, featuring regular Heathen, Cryo Heathen, and Fresh Hop Heathen, due for release just in time for Christmas!)
We can deliver to your door or, for those of you local to Sheffield, you can also choose to pop in to the brewery to collect your beery treats (do please note that we do not have an actual shop here though, so all purchases need to have been made online in advance!). Full details of our delivery and collection options can be found here.
And finally don't forget, if you're still looking for the perfect spot for a Christmas get together, our lovely pub can host you with their carefully curated festive menu. Get in touch with The Rising Sun for further information and to book!
Cheers,
Team Abbeydale x
Last Updated: 19th November 2021