Christmas Last Orders!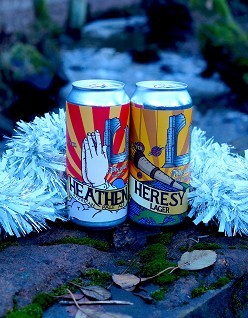 It's nearly time to get those presents unwrapped! But if you are the type of person that's yet to finish off your Christmas shopping (and let's face it, we've all been there!) our last order date for postage of orders from our online shop is 3pm on Thursday 19th December. Orders placed before this time will be sent out for delivery on Monday 23rd December. Any orders placed after this deadline will be processed from Thursday 2nd January, to be shipped on Monday 6th.
Our opening hours for collection of online shop orders from the brewery are as follows:
Monday 23rd December – 8am-4pm
Tuesday 24th December – 8am-2pm
Wednesday 25th December - CLOSED
Thursday 26th December – CLOSED
Friday 27th December – 8am-4pm
[Saturday 28th and Sunday 29th closed as usual]
Monday 30th December – 8am-4pm
Tuesday 31st December – 8am-2pm
Wednesday 1st January – CLOSED
Thursday 2nd January – all back to normal! (8am-4pm weekdays only)
Please note that we do require a good few hours' notice after placing the order to get everything ready for you. However hopefully the above allows you chance to get the fridge nicely stocked to party your way into 2020!
Please do also remember that whilst we love you doing your Christmas shopping with us, unfortunately we do not have an actual shop at the brewery itself. All orders must be placed online in advance!
Trade customers should contact the sales team as usual ([email protected] or call 0114 2812712) for details of our deliveries over the festive period. Although our offices are fully closed on Christmas Day, Boxing Day and New Year's Day, we're working very hard around this to ensure nobody goes thirsty!
Last Updated: 12th December 2019