Gluten free beers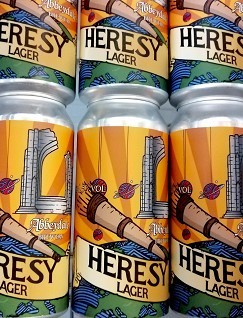 Heathen, Heresy, and many of the beers in our Brewers Emporium range, are now labelled as Gluten Free!
These beers are not produced without gluten containing ingredients, and do use barley and often wheat too, as can be clearly seen on the ingredients list of our beers in can. However, we use an enzyme called Brewer's Clarex, which effectively reduces the gluten to below the 20ppm threshold (as tested by an off-site laboratory) required to label a product as gluten free, meaning it can be safe to drink for many of those amongst us who are sensitive to gluten. This has no effect on the taste of the beer and is not in any way detrimental to the flavour - such a clever little enzyme!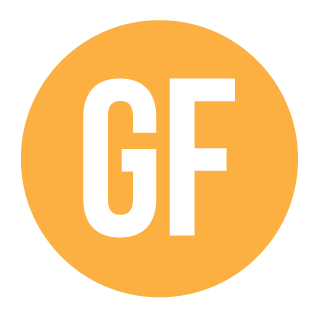 Our cans that this applies to clearly display a declaration of the beer as gluten free on the label (look for the little logo shown to the left), and this information is also visible on our website. At the moment, we have taken the decision only to place this label on our beer in can, and so you will not see it on the pump clips for our cask and keg beer. This is because, whilst our beers are produced in the same way no matter what format they're released in, we cannot guarantee that the beer is being served through a gluten free line, which may affect certain customers (some pubs and bars may well dedicate a line to GF beers however).
We're keen to ensure that our drinkers are able to be fully informed about the processes our beer undergoes before it reaches the glass – as part of this, we're also more than happy to answer any questions you may have, so please do get in touch if you think there is anything we are missing!
The vast majority of beers labelled as gluten free that you see on bars and shelves of pubs and bottle shops around the country will have been produced in a similar way to that described above (so you will still see grains such as barley clearly highlighted as allergens in our ingredients lists).
Whilst there are gluten free beers available that have been brewed with no gluten containing ingredients, these are few and far between. The reason for this is that gluten free grains generally do not hold the same characteristics as those more commonly used in brewing, and so a wider change of process and a huge amount of investment would be needed for us to be able to utilise grains such as rice and sorghum effectively on a large scale. At the moment, this isn't a direction we are in a position to take, so we have looked at other ways that we can make our beers as accessible to as many people (over the age of 18 of course!) as possible. We are aware that this isn't a one-solution-fits-all scenario, but we hope to provide sufficient information to let you, the drinker, make an informed decision about our beers, and therefore hopefully enable more of you to enjoy them!
In reponse to feedback, we also now include Brewers Clarex on the ingredients lists on our canned beers. Hopefully another way to make things nice and clear for you, our lovely consumers!
Cheers!
Last Updated: 5th July 2022
4 Comments:
Add Your Comment