2018 Round Up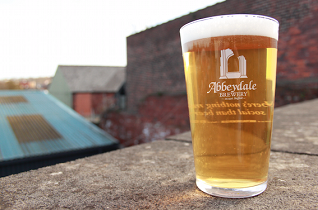 2018.
365 days.
22 years since the brewery was founded.
100 different beers brewed.
26 can releases.
Over 11,000 BBL produced (that's over 18,000 hL)
AND LOADS OF MOONSHINE... around 1.8 million pints supped!
Here's just a select few of our highlights of our year in beer…
The biggest development of the year for us and something which will continue to have a massive influence in shaping our 2019 was our expansion. This is something we'd been quietly working on behind the scenes for pretty much the entirety of the year, so it was not only an exciting announcement for us to make back in November but also quite the relief! Our new tanks have already enabled us to boost our capacity and the much needed extra space means that we are able to stay right at the heart of our beloved Abbeydale Road community. You can read more about the details of our new space in this blog post.
We've expanded our reach in terms of brewery events, hosting our 12th Sunfest festival at the Rising Sun, as well as Funk Fest, the very first (we think!) dedicated sour beer festival to be held in the UK outside of London. We've met more of our drinkers than ever before at tap takeovers all over the UK – from the Hanging Bat in Edinburgh to the Stoneworks in Peterborough and all sorts in between, including our first "Funk Dungeon on tour" event held at Tilt in Birmingham in October. We've also had stalls at a number of local Farmers Markets which has been a brilliant way to get to know our neighbourhood even better! And we've been lucky enough to be part of some amazing festivals including Fyne Fest, hosted by Fyne Ales in the most beautiful setting imaginable, and Thornbridge's glorious Peakender.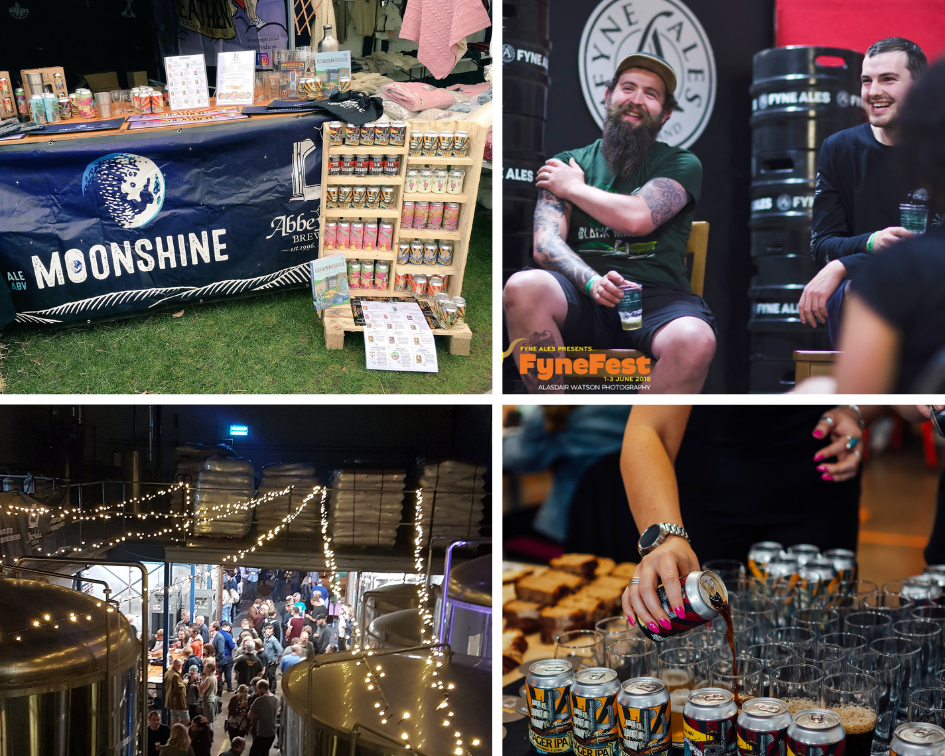 Collaborations have continued to be a great way for us to try something new and mutually learn from our brewery pals, and we've worked with some truly incredible people throughout 2018 both home and away, including Yeastie Boys, Haandbryggeriet, Bad Seed, Alphabet and Northern Monk.
Talking of working with brilliant people, we've been lucky enough to have art created by some of the industry's finest, including James Murphy continuing to develop wonderful pieces for our Brewers Emporium range, Jim Spendlove working with us on our series involving other local institutions like Peddler Market, and Lewis Ryan (Lewy) creating an awesome colourful beery jigsaw from the can labels for us, something we believe to be a world first.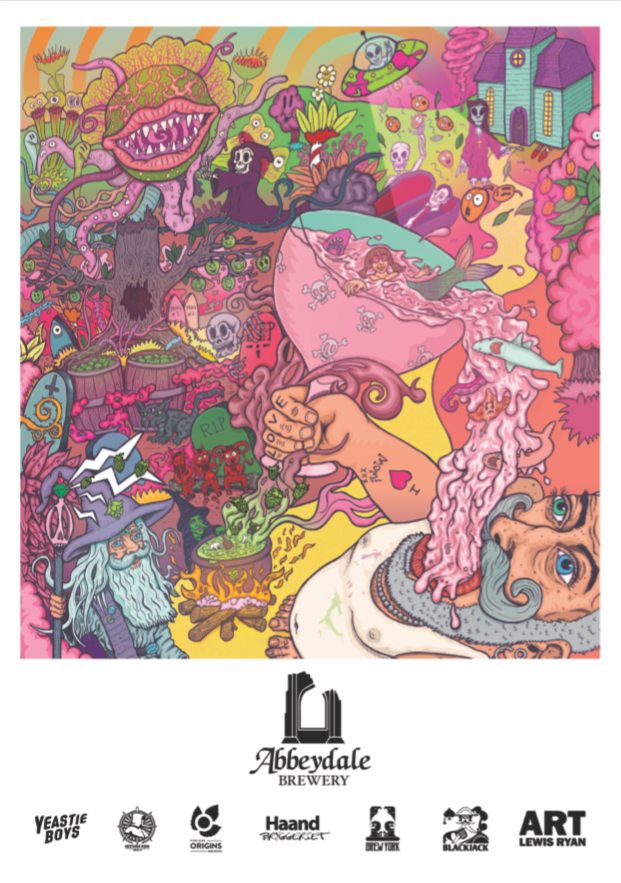 Our flagship pale ale, Moonshine, took home a bronze medal in its category at the 2018 Champion Beer of Britain Awards, an achievement we're hugely proud of - more on that here.
We also cranked up our charity efforts this year, not only in raising oodles of funds for Bluebell Wood with this year's charity beer "Brewbell Wood", but also with 11 of the team challenging themselves to take part in the Sheffield 10k on behalf of Cavendish Cancer Care, and raising over £1500 for the cause. A great big thank you to everyone who donated!
Looking ahead to 2019, you probably won't be surprised to hear that once again we have a mega year planned, including the launch of our first ever lager! Heresy will sit alongside Heathen at the heart of our Brewers Emporium range – we're still in the final planning stages at the moment but watch this space for more details!
Colourway not yet confirmed... let us know what you think!
From all of us at Abbeydale HQ, a huge thank you for all your support this year. We can't wait to find out what the year ahead has in store.
Cheers!
Last Updated: 29th December 2018