Beer and food pairing...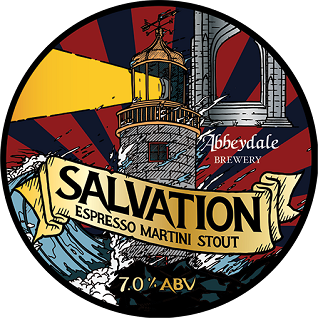 As a team, here at Abbeydale we obviously love our beer. But it's not always just about beer. We're also a big group of foodies, with a fair few cocktail lovers thrown in too.
Our recent Salvation release, inspired by the Espresso Martini, seemed the perfect opportunity to blend together loads of the things we love, and it's fair to say we've had an excellent time conducting plenty of important research. Here's just a few of our favourite suggestions of alternative ways to imbibe your Salvation stout…
Fully loaded burgers with Salvation caramelised onions
Pop a whole can of the stout in a pan with three chopped red onions and a sprinkle of demerara sugar, and let it all sit for 2 hours for the flavours to combine. Then, bring everything to the boil before allowing it to simmer until the consistency becomes akin to a jam.
We served a hearty dollop of our naughty jam atop beef burgers with melted red Leicester, a fried egg, lettuce, mayo, salt and cracked black pepper and accompanied with a couple of hash browns. Deeeelish.
Espresso Martini stout chocolate brownies
Earlier this month we partnered up with Hathersage Social Club to host a four course beer and food pairing dinner, for which Salvation brownies were the final course. The stout was used in the brownie mix itself, with more used to create a sweet syrupy reduction which was drizzled on top. You can't go wrong with beer brownies!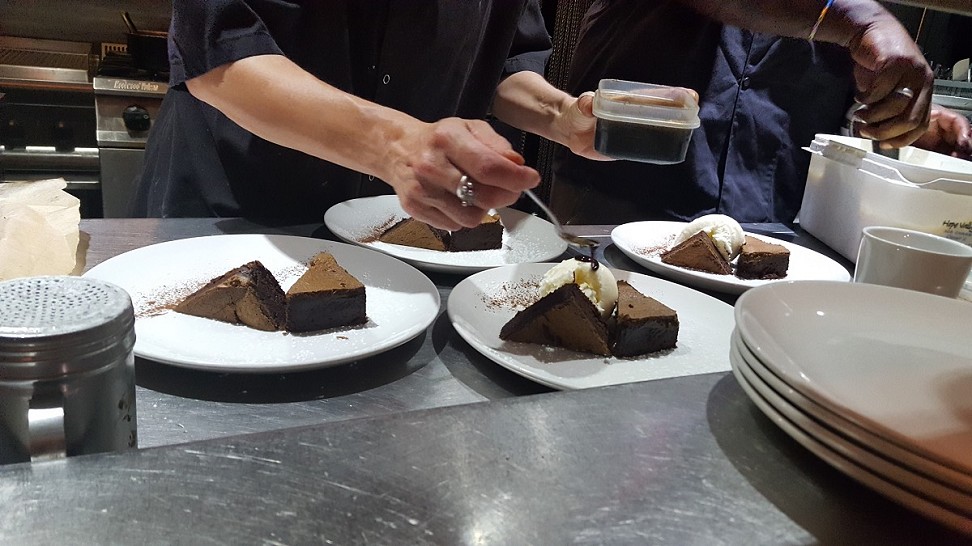 Blackberry stout jam
The Hedgerow Preserving Company are based just up the road from us in Sheffield and their delicious pickles, jams and chutneys made using locally sourced produced are absolute cupboard staples for many of us at the brewery. They've recently created a blackberry jam with the addition of our new Salvation Espresso Martini – a combination which we initially thought of as a little odd but it totally just works. The beer adds a sumptuous richness to the jam which works superbly alongside the sweet tartness of the berries. With a doorstop wedge of toast and some proper butter, a delicious brewery breakfast! (We also got to sample an apple chutney infused with our "You Scratch My Back" smoked scratching stout, absolutely scrumptious with some strong cheddar.)
And of course we couldn't write a blog post on what to do with an Espresso Martini stout without rustling up an Espresso Martini with it! Shake together 25ml vodka, 25ml coffee liqueur, 50ml strong espresso and a dash of simple sugar syrup. Strain into a glass and top up with Salvation stout.
(We'd also recommend trying this in a bigger glass to allow more space for your stout top!)
If you have created any dishes using our beers, we'd love to hear them! Please drop an email in to [email protected] and we'll get them on our blog!
Cheers,
Laura
Last Updated: 5th September 2018