Funk Fest 2018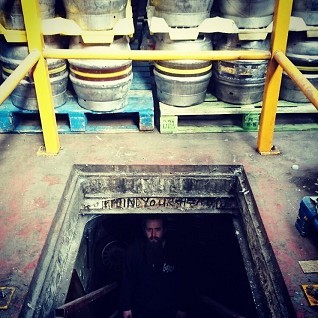 Over the past couple of years, our passion for ageing beer with wild yeast and bacteria has grown, along with the number of beers in our cellar – the affectionately titled Funk Dungeon. And towards the end of last year we were finally ready to start releasing some of those beers into the trade – more on those and the project as a whole in this blog post.
We are also really excited to increasingly have access to and be able to taste the work of other breweries and producers doing the same, and the fact that so many are keen to share knowledge, ideas and advice means that it's a fantastic community to be a part of.
We feel that now is the perfect time to showcase some of not just our sour and mixed fermentation beers, but also those from other great producers of this type of beer from around the UK. So we will be rolling up the shutters of the brewery once more for you to come and drink 30 rotating lines of the best mixed fermentation beer the UK has to offer.
More information and ticket details will be released soon, but for now get August 25-26 in your diaries! In keeping with the theme we'll also have music from funk and soul DJs, there'll be street food on offer and tank beer for those who fancy also sampling the more classic side of Abbeydale's beery offerings.
We are currently in talks with some incredible breweries including Little Earth Project, Chorlton Brewing Co, Thornbridge and Fyne Ales to get hold of some of their tasty treats, with beers and breweries to be formally announced in due course.
For us, this side project is a great way to experiment with flavours and processes that don't normally suit the rest of the volume we produce, and offers something genuinely exciting for the progression of our brewery as a whole. It's been a challenging learning curve with the unexpected never far away, but we're really proud of how the project is developing and have received some great feedback on the beers released so far. Our Bretted Tangerine Pale and chuckleberry sour "Chuckle Vison" in particular have gone down really well, and we have some crackers coming up including a bretted Scotch Ale brewed to an 1868 recipe and a Berliner weisse which has undergone primary fermentation in barrel.
For all updates be sure to follow the brewery on Facebook and our dedicated @abbeydalefunk twitter page.
Cheers!
Jim
Last Updated: 15th February 2018