Dan's Sunfest Bit 2012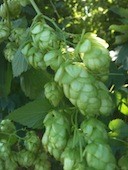 Welcome everybody to our 6th Annual Sunfest. Many thing we have kept the same this year including the type of high quality beers you have come to expect from the likes of Bollington, Kelham, Marble, Acorn, Raw, Brew Company & Abbeydale to name but a few. The ever popular fruit beers this year are from Saltaire (Elderflower, Raspberry & Blackberry beers), Marble and their Ginger Stout 6.5%, Downton's Chocolate Orange Delight 5.8% and Apple Blossom Ale 4.3%, Off Beat's Wild Blackberry Mild 3.6%, Dunham Massey's Chocolate Cherry Mild 3.8% and their Blossom Honey Beer 4.3%. I have managed to hold the offering at just over 100 different beers in total which proved quite a challenge are there are so many fantastic breweries to choose from.

New(ish) breweries we are hosting this year include the likes of The Hop Studio (York), North Yorkshire Brewing Company (Hull), Chester Ales (Chester?), Oats Brewery (West Yorkshire), Front Row Brewery (Congleton) and Merlin Brewing Company (Sandbach, Cheshire). All will be worth seeking out!

One aspect of the beer festival which is different this year is the decision to include a small selection of craft keg beers and lagers in the beer tent. As this is our first time I have decided to only go for 5 different beers including one Raspberry Framboise from Kirkstall Brewery brewed in Belgium!

One beer I'm particularly excited about is the one-off brew, Dr. Morton's Old stock. The Old Stock (Pat Morton's creation) is special in many ways. Not only did he cook up 50kg of candy sugar to go into the boil but this 6.9% monster got dry hopped with Celia and Cascade and primed in the cask with 150g of maple syrup. If that wasn't special enough for you, this one and only cask we have for the Sunfest has been ageing for 4 months on a bed of Jack Daniels bourbon oak aged wood chips. We haven't tried it yet but the Dr. and I believe this tawny, red beer will be a tastebud sensation. Other old aged beers worth seeking out are Raw brewery's Dark Peak Reserve 6.0% (2011 vintage) and of corse our Black Mass 6.66% and Black Lurcher 7%.
I know the ABV is incorrect but this is the pump clip we had made up for this unique beer.

Any questions about the North Riding Brewery's Dan's Stag Do Mayhem, come and ask me!

Hope you enjoy the festival :-)
Dan Baxter, Abbeydale Brewery.
Last Updated: 13th October 2014