Itís our party we can brew what we want!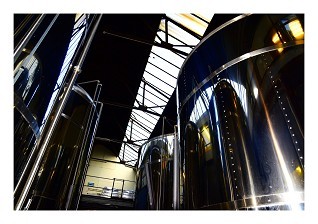 We promised special beers and here they are! These are all exclusive to our brewery event on Saturday May 6th and so will not be going on general release. Some are small batch brews conjured up by our wonderful brewers, with others being unique twists on some of our most well loved beers and styles. Assuming all goes to plan, here's our super special Abbeydale line up…
Deception… ON KEG! For the first time ever we're fizzing up our beloved Deception, and enhancing the flavours with the addition of fresh grapefruits. Finally, it's going to be dry hopped with more Nelson Sauvin along with Galaxy and Mosaic.
Heathen…. ON CASK! With added mangoes for an extra burst of fruity flavour intended to boost the wonderful Mosaic hop.
Salvation 2: Wi' Jam In – Rice Pudding Stout, with a dollop of strawberry jam straight into cask for an even more authentic school dinner experience!
Peaflower Gose – a beer like you've never seen before, quite literally. Decided against calling it German Blue…
Tangerine Pale - primary fermented with a rarely used strain of Brettanomyces, that results in a wild beer but without the barnyard funk that's so often associated with Brett. Dry hopped with Galaxy and Vic Secret.
Burnt Ends - a smoky and sumptuous Rauchwine.
L3mon Cub3d – a lemon, lemongrass and lemon thyme pale.
Boston Booze Party – an Imperial East Coast IPA with (direct quote) "loads of hops".
Burnt Toast – a rich and luscious toasted oatmeal stout.
Obviously we'll have plenty of our usual suspects available too, including (we hope, subject to yeast behaving) beer served direct from the tank!
Full beer list including guest beers to be confirmed next week!
Tickets available now at crowdfunder.co.uk/abbeydalebrewery
Last Updated: 24th April 2017