Thor's Tipi Bar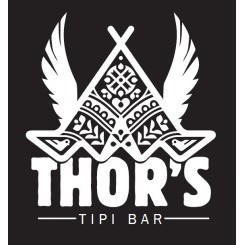 We are excited to announce that over the festive period we will be appearing on THOR'S TIPI BAR for its first year in Sheffield! Located in the Peace Gardens in the very heart of the city centre, this Viking-inspired pop-up bar offers "cosy log fires, twinkling lights & Christmas cheer in abundance".
As well as beers from ourselves and our friends at Brass Castle, there's also mulled wine, cider, a hot chocolate station where you can choose your own toppings and an outdoor winter barbeque from Cow Boys (www.cowboysburgers.co.uk).
THOR'S will be open from 10.30am to 11pm daily from 24th November to 31st December (closed Christmas Day).
For more details, visit www.thorstipi.com.
Last Updated: 22nd November 2016