Cask Ale Week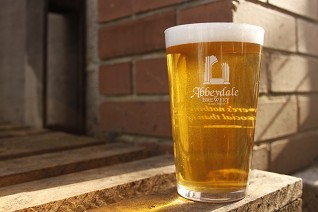 National Cask Ale Week starts tomorrow and runs until October 2nd. The eagle eyed amongst you might spot that this is actually an 11 day long "week", but when it's in celebration of our beloved beer, who are we to argue?!
Cask beer is far and away the majority of our production here at Abbeydale (even though our keg offering continues to grow massively this year!) and we're pretty darn proud of it too. With our hugely popular core range, alongside weekly specials ranging from pale and hoppy ales to fruity and roasty stouts, there's always plenty of variety available and something to suit every palate. One of the aims of Cask Ale Week is to encourage more people to try real ale, and as autumn draws in we reckon there's nothing finer than spending an evening in a cosy pub with a couple of pints.
You can find out more at caskaleweek.co.uk including details of upcoming events in your area.
Mine's a Moonshine… Cheers!
Last Updated: 21st September 2016