Double Brimstone Bottles Out Now!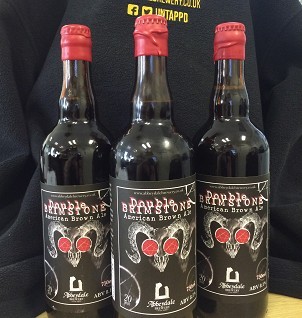 Last month we embarked on our very first run of bottled beers, and we chose the first of our special birthday beers Double Brimstone - 8.1%! So for a few weeks, the 150 bottles were conditioning nicely at the brewery, and when they were ready, we have sent them out into trade! Find below where will be stocking them so you can find yours!
The bottles are 750ml sharing bottles that have been bottled conditioned and wax sealed. Price will vary by outlet.
Sheffield
The Rising Sun
Devonshire Cat
Archer Road Beer Stop
Beer Central
The Dram Shop
Starmore Boss
Turner's
Walkley Beer Co.
Outside of Sheffield
Beer Stop - Dronfield
Brew Cavern - Nottingham
Cotteridge Wines and Ales - Birmingham
Tall Boys Beer Market - Leeds
Three Stags Head - Wardlow Mires, Peak District.
Last Updated: 24th May 2016