WANTED: Finance Controller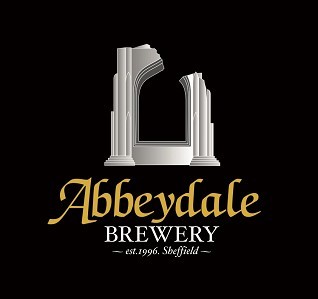 Responsible to: Operations Director and Company Secretary
We're looking for a highly organised, financially literate person to come and work with us, initially with our two pubs but with scope to be involved with the brewery in the future
This role is essentially a part time role of around 25 hours per week. We are very happy to consider applications on this basis and hours can be negotiated to suit someone with caring responsibilities
We are also happy to consider applications for a full-time role, in which case the work will be supplemented by assisting the Company Secretary with more general book-keeping and financial control for the business
The job will be based in the brewery offices but significant time each week will be spent at each of the venues, thus a driving licence and access to a car would be advantageous. A laptop will be provided
Essential Skills
Financially literate, comfortable with reading and analysing all forms of financial data and producing coherent and detailed analysis and reports.

Comfortable handling till programming, and the detail needed to account for all food and drink in the venues.

Understands profitability and steps needed to achieve this in a retail environment.

Experience of comparing supplier deals and ideally of negotiating supplier contracts.

Detail oriented, meticulous and able to process data accurately and consistently without mistakes.

Experience of working in a commercial environment, under pressure and comfortable with professional standards.

Compatible with the company culture, understands finance but also the values of an independent company and may have an interest in beer or at least pubs and bars.

Able to manage their own time and structure, working across different departments and projects. A good communicator.

Excellent data analysis skills using Excel and experience ofimporting / exporting data between Excel and other packages (including use of conditional formulae eg SUMIF, IF, and ideally filters and pivot tables.
Key responsibilities
Processing weekly finance admin for each venue and producing short reports, ensuring that all checks and balances are in place and highlighting any discrepancies.

Main point of contact for the venues on tills, till management and stock programming.

Provide Finance / P+L training for venue managers.

Managing weekly stock-takes for both food and drink, producing and managing systems to improve accuracy and drive GP.

Managing purchasing deals alongside the responsible director, providing profitability analysis and searching out new suppliers to save money.

Producing annual budgets and forecasting for both venues, alongside our Operations Director.

Managing cash flow and bank accounts for venues in conjunction with our Company Secretary.

Assist in producing P+L's, and ensuring they tally with weekly sheets.

Assist in other financial reporting, such as fixed asset registers and balance sheet.
If you have any questions you can contact us as follows:
Email: Marketing@abbeydalebrewery.co.uk
Call 0114 281 2712 (hours 8am to 4pm Monday-Friday) - ask for Sue Morton or Toby Grattidge.
To apply, please submit a full CV (ideally in .rtf or .doc format) and a covering letter / email which should demonstrate your suitability for this role. Applications should be made by email to Marketing@abbeydalebrewery.co.uk
Closing date: 8am Monday 13th February.
Interviews will be held on Wednesday 22nd February.
Last Updated: 10th January 2017